Earth Day is today, April 22nd, and it is a great time to celebrate our planet and talk to your kids about Earth Day, the environment, being "green", and what you can do to make this a better place for us all to live. Hopefully your daycare providers are doing something special for Earth Day but if they aren't, that doesn't mean you can't do something for Earth Day with your child! Preschools often have many activities around Earth Day but some in-home daycare's may not. So be sure to ask your childcare provider what, if anything, they are doing for Earth Day.
It is so important for us all to be good environmental stewards of our planet. There is no time better to instill these great values then through some great parenting advise with your kids. This can and should be fun for the whole family! No matter how "green" you are now you can always be "greener" and your children, and their children will be better off for it.
Earth Day is intended to inspire awareness and appreciation for the environment. Earth Day was founded by United States Senator Gaylord Nelson as a national day of observance of environmental problems held on April 22, 1970. While this first Earth Day was focused on the United States, an organization launched by Denis Hayes, who was the original national coordinator in 1970, took it international in 1990 and organized events in 141 nations. Earth Day is now coordinated globally by the Earth Day Network, and is celebrated in more than 175 countries every year. Numerous communities celebrate Earth Week, an entire week of activities focused on environmental issues. In 2009, the United Nations designated April 22 International Mother Earth Day.

Check your local area for earth day events that you can participate in. Many of the events may be centered around local parks or other outdoor areas. Check your local papers or news outlets for schedules of events.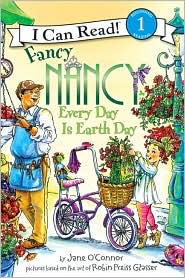 If you can't find an official event, take the time to make your own. When you pick up your child from daycare today take them to the park and make a game out of cleaning up the trash. If you get home to late for this talk to your children about planting a garden. Talk to them about how you can grow your own fruit or vegetables. This could turn into a fun activity for the family, become a project of responsibility and teach your children many valuable lessons throughout the summer.
Here are some other great ideas:
Discuss with your child what they could do to help the earth.
Read a book or story to your child about being environmentally responsible.
Change out wasteful electronics for energy efficient ones. Replace old incandescent bulbs with compact fluorescent bulbs, clean out your furnace filter or look into energy efficient electronics.
Make sure you use biodegradable soaps and cleaning products.
Go over green practices in the home such as:

Open the curtains instead of turning on a light.
Turn off lights when you leave the room.
Thinking about what you want from the refrigerator without opening it.
Use washable containers for leftovers instead of disposable bags.
Use cloth napkins instead of paper towels.

Think of cold meals you can have instead of meals you have to cook.
Make sure you are signed up with your trash company for recycling.
Recycle everything you can, not just aluminum cans including glass, plastic, paper, batteries and bulbs.
Plant some trees.
Plant a garden with your favorite vegetables.
Start composting. Your children may love this and will enjoy helping you. Use this for your summer garden projects!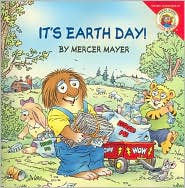 The most important step is to limit our effect on the environment. The easiest step is conservation. Once that step is taken, we can work to repair the damage that we have already done, and help mitigate future damage. As avid camping and outdoor enthusiasts, we have a passion for our planet and it is up to all of us to do our part to make this a better world for all of us. Let's strive to give our children a better Earth than what we have today. Happy Earth Day!