Is Your Daycare Provider a Mother? Chances are she is. The vast majority of in-home daycare providers are mothers, and some at daycare centers and some nannies are mothers. Having children often pulls them into the field. There are a number of reasons they enjoy being daycare providers, but probably the biggest is that they found they enjoy being mothers and decided they wouldn't mind "mothering" a few more.
These daycare mothers have likely been spending time this week on Mother's Day projects for their charges. It is a great opportunity for them to get the children involved in fun crafts and projects to help them show appreciation for their own mothers. This is a great time to reciprocate this with your own children. It is likely they have projects they will bring home for you this week. Take the time to come up with something yourself that you and your children can share in to show appreciation for these hard working mothers in daycare. In many respects these are the moms of your own children during the day, so why not recognize your daycare provider on Mother's Day?
Mother's Day is a great time for all of us to not only appreciate our own mothers, but to appreciate all mothers. Make sure to take the time to personally thank all of the mothers in your life that make a difference. Their job is often thankless and taken for granted, so now is the perfect time to be sure you don't take anyone, especially mothers, for granted.
Make Personalized Gifts for Mother's Day

Children love to be creative and they will love it more if the activity you come up with includes the whole family. Crafts are always a great way to bring the family together. It is also a great time to work on something personal and hand crafted for the daycare mom you want to honor.
One of my favorite things to do is to print a 4X6 photo on a full sheet of paper, leaving a large border on all sides for the kids to draw and write messages. This way your provider gets a photo of your kids that year along with your well wishes. Make sure to tell the children to color around, not on, the photo. Give each child a part of the border and let them express themselves how they will. Help them to spell their name or any messages they might want to include.
This is just one crafting idea that is good for Mother's Day. Think of your own daycare provider and what she might like. If something else comes to mind, do that. The important thing is that you show them appreciation this Mother's Day.
Plant Flowers for Mother's Day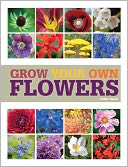 Something we have always done in my family for Mother's Day is buying flowering plants for the Moms. The flowers are ready for planting now so it is good timing. We either buy the Moms what we know they like or take them to a nursery to pick out some plants.
The idea is to pick out flowers and if they wish, we can plant them for them as well. This is another great exercise in working together and making the whole experience fun for everyone. This could be a great thing to do for your own daycare providers. Even moms who live in apartments can have a window box or a nice pot with flowers in it. If your child attends a daycare center, ask them if they have flowerbeds or gardens that the kids work with. If not, a pot with growing flowers to greet people at the entrance of the center might be welcomed.
For in home daycare providers, ask them what kind of flowers they would like to plant. Surprising someone with flowers they need to plant is generally a bad idea, so be sure to talk about it to see if they like the idea and to get them flowers they will enjoy! This can be a fun activity for the kids and the daycare provider. The children will love helping their daycare provider plant some flowers and then watch them grow throughout the year. The daycare may even make taking care of the flowers one of the regular activities that they all do together. This is something that both your daycare provider and your children will love.
The important thing is to make sure to show your appreciation to not only your own mother but to all of the mothers around you that make such a huge difference in our lives, and may be underappreciated. When you lead by example, you teach your children some valuable lessons about gratitude and giving. Hopefully they will take this to heart and you can enjoy many years of helping your kids plant flowers for you!