Are you wondering what to do with the piles of new stuff you have for your kids? Are they outgrowing the toys you have been accumulating over the year? Is that tax time just around the corner? Here at Decide on Daycare we can help you with all of those!
It's that time of year again, when we find ourselves buried under piles of new toys while we look at the piles of old toys to and try to figure out what to do with it all.
First things first, talk to your children and get them involved in the process of cleaning out and cleaning up the old toys. It's important to teach them that it does not matter how many toys you have, but what toys you have. You can follow your own beliefs but it is a good idea to help your children determine the difference between educational toys and regular toys.
Which Toys are Which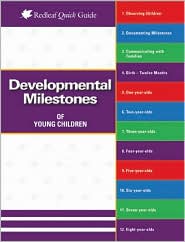 Educational toys are ones that help teach A-B-C's, counting, matching, shapes and colors, etc. When kids have these types of toys, they are playing and learning at the same time. It sets the foundation for their little brains to learn properly for the rest of their lives. It's important as a parent to show excitement for these toys. Your children are going to feed off your excitement. Even if you are not actually excited about the educational toys you should still encourage them to play with these over the non-educational toys.
Non-educational toys will be more of the "standard" toys that kids often get. Things such as stuffed animals, cars, balls and other toys that are not directly related to things your children will need to learn and know to start school. These toys can be good, none the less, as they can help build imagination, sharing, and several other good behaviors. However, they can still often learn these same things through educational toys.
As a parent I try to keep the ratio between educational toys and non-educational toys at least  50/50. You can strive to make most of their toys educational. That way, the likelihood of them having higher quality play time is better.
As far as books go I try to encourage the same ratio as the toys, but I am much more hesitant to get rid of any books. The reason for this is even the youngest and most "babyish" books are great tools to help your children to read. Children will first learn to memorize the book. However, over time, they can learn to read the book as they grow older. You can really help them along with this by teaching them to skim the words as they read. By showing them you are helping them to learn to recognize the words. It may seem strange but your children can actually learn to recognize words prior to learning how to read or write.
Clean Out the Toys
Now that you have an idea of what's what, start to go through your toys and books with your children. If you empower them to help and make decisions regarding what to keep or what to get rid of, it will make them feel like they are in control and will make this a much smoother process.
Make sure you talk through their decisions with them. If they want to get rid of something they play with every day, explain that that would not be good because they like the toy so much. On the flip side, encourage them to get rid of things that have sat in the bottom of the toy box without being touched for years.
Take this opportunity to throw away all toys that are broken or missing important pieces. Since they are getting new toys, there is no reason to hang onto the old stuff.
If they are unsure or you think they may actually want a certain toy later, you do have an option for a middle ground. You can tell them you can put their toy in "storage". Put these toys in a bag or box and then put them in a place like a closet or spare room—someplace accessible to you but out of the way, and out of their sight. You might want to label this bag or box so you know it contains your child's things, and put the date on the label as well. That way you know how long it has been since they played with the toys inside. If they ask for a toy, you can get it out of storage, but if it's been six months, chances are you can donate them. If they realize that they want something from storage, you can get it back for them.  If you do, don't take them with you. They will want all the toys in the bag! Just get the one item they asked for and take it to them. Use your best judgment since the ultimate goal is to clear out the old to make room for the new.
If there are any special toys, something that was one a parent's, or something that would make a good memento, put it aside special for them. It can be a nice surprise when they head off to college to get the stuffed bunny they carried around for their first three years of their life, or when they are expecting their first child to receive some special toys they had as a kid.
Lastly, make sure that you keep a list of everything that is going into the donation bags. This will come in handy later. Throw out the broken toys but anything that is usable can be passed to another owner.
Donate to your Daycare or Charity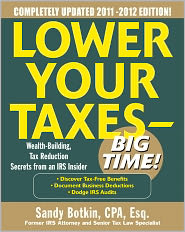 There are many avenues to get rid of the unwanted but usable old toys your children have outgrown or no longer want. Use the list you created and send a copy to any of your friends that may have kids that are the right age for the toys that you have. Give a copy to your daycare provider and see if they want any of it. It can be fun for your child to find an old toy show up at daycare. Once you have talked to anyone you know that would want them, as well as your daycare provider, take what is left to your favorite charity.
Make a list of the toys you donate to charity. It is quite likely that these donations are tax deductible.
A Season of Getting and Gifting
It can be difficult for kids to understand the importance of why we give to others. It's hard for them to grasp the idea of selfless giving. But if you help to reinforce this idea before the holidays and then back that up this time of year, you can help them to really absorb this lesson.
Explain to them that by donating their toys to their neighbor, family, daycare or charity is a great way to practice selfless giving. Show them how much you enjoy helping others and they will learn to enjoy giving as well.