Happy Halloween parents and daycare providers! This is usually a very busy day for everyone. It is very fun day for most but it is important to keep a few things in mind to make sure that you enjoy Halloween. With a little parenting advise and foresight we can make sure that this day is great for both the children, their parents and the hard working daycare providers.
Halloween is a fun time for parents, their children as well as their daycare providers. Most childcare providers have a host of fun activities and games planned for today. Make sure to talk to you children about this so they can be ready to try something new and exciting!
Parents and daycare providers should keep in mind that today breaks the normal routine of their children. So try to have a little extra patience and it will help to make Halloween that much more fun for everyone.
Halloween Celebrations at Daycare
Whether you take your child to an in-home childcare provider, a public daycare center or have a nanny at home to watch over the little ones today is a day full of fun for everyone. Both in-home daycare providers and public childcare centers should have a myriad of fun events planned for the day. Your child will likely have "too much fun" as well as too many candies and treats. Make sure to monitor this as kids will eat so much as to make them sick. It's a great time to talk about healthy eating. Also be sure to mention that sweets are a treat to be enjoyed but not over indulged.
Halloween After Daycare
After daycare is a great time to head directly out to go trick or treating or any other activities that you or your children would like to enjoy on Halloween. The children are likely in the Halloween party mode already and it will make the transition easier for them. It's a good idea to double check and make sure every child that is going trick or treating has their candy bucket, a flashlight and warm clothes. You may be spending an extended time outside so make sure everyone is warm and comfortable. It is also a good idea to bring along a spare set of regular clothes for everyone.
As a parent make sure to set a clear goal or plan out for your children. When they know what they are doing and how long they may be out it make them much more comfortable. This will also help you when it is time to stop as the children will be expecting it and the chance of a meltdown is less. To reduce the chance of a meltdown further follow this piece of great bit of parenting advise: Always give your children a countdown. Start at 10 minutes, then give them a 5 minute warning, and finally one final warning that you are almost done at the two minute mark. If your child can't tell time you can even be loose with the actual time that spans. This just gives them warning that things are about to change and a chance to prepare for something new.
Alternatives to Trick or Treating
You may have very young children, the weather might not be suitable to trick or treating outdoors, or you may just want something a bit different to do on Halloween. Here are a few suggestions in case you are looking for an alternative.
Check your local senior living housing. These are often overlooked but a great place to take young children on Halloween. They are warm, friendly and child safe places where the seniors love to have the cute little kids as visitors.
Local farms or parks. These often have fun activities for children but they are outside so it may be too cold this time of your for the youngest of Halloween goers.
Stop by a local church. Churches often hold Halloween events and are usually very open to new people. They also are a safe bet for young children.
Head over to a local recreation center. Almost all local recreation centers have some kind of Halloween event going on. They usually have trick or treating along with a wide variety of activities suitable for the younger children.
Visit a local mall or shopping enter. They often have Halloween events or activities and are usually indoors out of the weather.
Visit friends, family and neighbors. Instead of canvasing a neighborhood stop by your friends and families houses. This is a great opportunity to see those that you may not get to regularly. They will just love to see those cute little costumes.
Your own home can be the best option. If the weather is bad or if you have infants, doing anything in a public place can be too much trouble and work. Have a few games ready at home and play with your children. You can even have them trick or treat from room to room as practice for later Halloweens.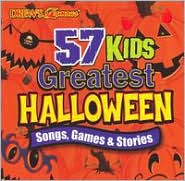 Regardless of what you decide to do with your own family, make sure to have fun. Halloween is a great casual holiday where both the children and the parents can dress up and have a fun time. Enjoy it for what it is. Try not to let you or your child get sick eating candy and treats. Most importantly though, take this time to spend good, quality time with your family. Happy Halloween!