The first week a new daycare center is going to be an important one.  It is important to do your best to do it right, prepare your child correctly, and work with the daycare center to make sure this transition goes as smooth as absolutely possible.  This first week may well end up shaping you and your child's overall experience with this daycare center. You don't want your child to dislike the daycare center or have to fight them every time you drop them off. Remember to have an extra amount of patience during this first week with your child as this is a very difficult time for them. This will help to make a happy daycare center experience.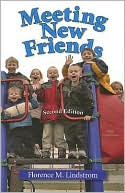 Once you've signed all the papers and your start date for the new daycare center is set, make sure to ask the administration specifically how the first few days are going to go.  It may be a little different as they will certainly have their own methods to integrate your child into their daycare facility.  Do your best to follow these procedures that they give you to help with this transition.  They will likely tell you a few things to do when you arrive to get used to the daily drop off and pick up schedule.  Make sure that you speak with your child about this transition ahead of time so they are excited and eager to start the new daycare center.  If you spring this decision on them as you are dropping them off for the first day you're guaranteed to have a lot of problems.  Do what you can to generate excitement in your child about starting with the daycare center because this will really help them prepare for this new experience.
Make sure to give yourself plenty of time this first week while dropping them off and picking them up.  You may have questions for the administration or teachers and they may have questions for you. Be prepared to spend a little extra time there than you will normally to make sure everyone is on the same page.  You should also have some extra time to comfortably drop your child off.  Most daycare centers will encourage you to hang out for a few minutes in the morning to help your child adjust to the new classroom and the new people.  You definitely don't want your child to think you are abandoning them in this unfamiliar environment.  So take your time, help them feel comfortable as you introduce the teacher and the children.  You may even want to sit down with the teacher and your child and start playing a game or with some of the toys.  This will help to distract them and allow you to leave without tears.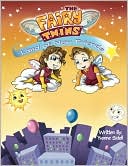 This routine should last through the week and then you can gradually wean your child off the heavy attention this first week demands.  Eventually you would like to get your child to the point where you sign them in, give them a hug, and then let them run off to their daycare friends.  Be sure not to push your child too much and allow them the time they'll need to feel comfortable in this new daycare center. Don't be too surprised though if there is nothing that can be done to calm your child, and you have to leave when he or she is crying. It is heartbreaking, but usually they've stopped crying by the time you've reached your car in the parking lot.
Make sure to touch base daily with your child's teacher to ask how they're doing and if there is anything you can do to help.  Make sure that you stay connected during this first week to the needs of your child to as well as the daycare center.  This is a transition time for you and your child.  Make it's the best you can and you'll have a pleasant and lasting daycare center experience.