There is so much thought and effort that goes into figuring out all the particulars of daycare that I think many parents skip right over the simplest question of all, "Is daycare right for our family?" Decide on Daycare will help you evaluate if daycare is right for you. It may be surprising how much of your income goes into paying for daycare while you are at work. More importantly, you may be missing the most crucial time in your child's life.
Perhaps it's time to take a step back and examine the situation from a whole new perspective.
The Social Cost of Daycare
Other People Raising Your Children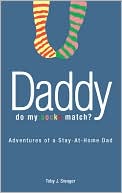 One major factor to consider is that your daycare provider will become a very influential and powerful force in your child's life. This can be both good and bad but the fact of the matter is that this daycare provider will be a huge influence on your child's life, and will aid in the raising of your child. Your child will spend 1/2 to 3/4 or more of their waking hours with this daycare provider. This means they will be learning, growing and developing under this daycare provider's guidance. Do you have the confidence that the daycare provider will do a good job in this very important role? Do you think that as a parent, you have the confidence and knowledge to provide the proper care for your child in this fashion? These might be tougher questions to ask and even tougher to answer. However, no question should be off limits when your child's well being is at stake.
Your Child's Formative Years
Most child psychologists agree that the first few years of our lives is the most important to forge who we are and our attitudes, ideas and morals throughout adulthood. This can be so important and it is your responsibility as a parent to make sure these years are done right. Whether you choose daycare or not you must be sure that whatever your choice is, you are secure in the fact that whoever it is that takes care of your children do so in some sort of accordance with your own wishes. This is something that all parents must take on a bit of faith should they have daycare for their children. It is something that parents that take care of their children don't have to worry about.
Forging Bonds That Last a Lifetime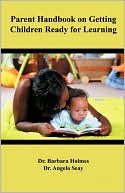 The first few years of your child's life will set them on their path throughout their life. These few years are also when they will cement their bonds with those around them. Many mothers and fathers choose to stay home during the early years of the children's lives to make sure their focus is on their children. Time does go by quickly, and in only a few short years your baby will be attending school all day. Most parents have about a six-year window with their children and choose to focus on that, while putting a career on hold.
The Cost of Daycare to your Sanity
Can you be a stay at home parent?
If you've thought through the financials of this question it is now time to consider if staying at home with your children truly interests you. It is now time to ask one of the hardest questions that I think parents have a hard time answering honestly, "Can I be a stay at home parent?"
This can be a very tricky one to answer but you must look at it from every angle before you make the decision.
Can you be around your children 24/7 or do you need and enjoy a break?
Are you a parent that can have little adult interaction?
Do you have the ambition to stay at home with them?
Do you have the knowledge or can you educate yourself on all of the up to date parenting techniques and philosophies?
Can you become not only your child's parent but their teacher too?
Will you be willing to have play dates with other parents and children?
Are you willing to put your career on hold until they are in school full time?
Can you put your career on hold?
Will your family have health insurance if you are not working for a company that provides it?
Will you resent your children if your choice to stay at home with them ends up impacting your chances if you decide to work outside the home again?
Being a stay at home parent is not easy, but it is rewarding.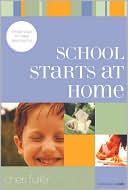 These are just a few of the questions a parent needs to answer before the decision to stay at home can be made. It will be a huge change, but it can be a good one. There is something satisfying about having a career and leaving your children with qualified daycare providers to take care of them and prepare them for school.
However, there is also the option of being a stay at home parent. There is something special about being the one to see them through all of their early life's milestones. There is a pride that comes with teaching your own child to read, to write, and to count. There is a bond that is formed with your children when you are their parent and their teacher. And there is also the peace that comes with knowing they are with the person you trust the most. Yourself.
It is a responsibility that should not be taken lightly but one alternative to daycare that many parents find rewarding not only when they do stay at home but are rewarded throughout their lives. You will probably work harder, longer hours as a stay at home parent. You will not get breaks or raises. You will not get any vacations. You will, however get a chance to bond with your children in a way few parents do.