Gifts for Day Care Providers
Your child's day care center teachers, in-home childcare provider, or nanny, deserve recognition for the priceless service they provide. You want to give them a token of appreciation for their hard work, especially around the holidays, but what would be appropriate? Decide on Day Care is here to help!
Day Care Center Teachers
Your child may be in a room with several teachers. If you are strapped for cash, an appreciative note is very welcome. If you would like to give more, you certainly can. Since you probably don't know too much about their lives outside the center, a gift like cash or a gift certificate to a restaurant or a store would be good.  If you have a better idea of hobbies or needs, you may be able to tailor your gift a bit more to the individual.
In-Home Child Care Provider or Nanny
When you drop your child off at someone's home day care five days a week, or she comes to your house, it's easier to get an idea of a good present for her.  Again, a note expressing your appreciation for her is very nice. She has a close relationship with your child, and something from your child or with your child's photo on it is a sweet gift. If you are not sure, the cash or gift card route is always appreciated.  For a day care provider, you could also purchase something for the day care, like toys, books, or craft supplies. Also, don't forget your child's day care on her birthday. It will really make her feel appreciated to be celebrated on her special day.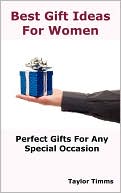 She may love:
Cash
Gift cards (to restaurants, salons, her favorite store)
Something from your child
A note of appreciation
A cleaning service (make sure you know she won't take this as an insult instead of a gift!)
If she has children of her own, offer YOUR babysitting services
A day off, with pay
Teaching Moments with Day Care
This is also a great opportunity to teach your child the meaning of the season of giving.  Have your child make something special for your child care provider.  They love craft projects and your day care provider will love the specialized gift and note of thanks straight from your child. This is a great opportunity to talk to them about the merits of giving and why we give things to each other. Talk to them about what it means to offer appreciation to those in their lives.