When I first tried to find daycare for my children, I realized how difficult it was to keep track of my findings about each of the daycare providers, and it wasn't easy to compare the different providers.
I learned so much information as I interviewed them over the phone. There were many questions I asked the daycare providers as I interviewed them on the phone: Does that daycare have a preschool curriculum? Did that daycare have any pets? What was the childcare provider's discipline style?  Were there any smokers in the house?  What were their hours?  So I created a spreadsheet to track all this information I collected during the phone interviews.  I also collected information from the local United Way and other organizations that had information on daycare providers specific to my area.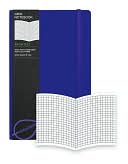 This tool became invaluable. I realized I could look at different daycare providers at a glance and see which ones fit our needs better.  When I became tired of calling providers, my wife could see where I had left off, call more providers on the list, and fill in the information we needed. It was such a helpful tool for us, I hope that it can help you in your own search for daycare. The spreadsheet includes costs, extra fees, and some of the more common questions you'll ask. There are also several places for miscellaneous daycare information for any specific questions you may have.
Download the spreadsheet and save it to your computer. Fill out as much detail as you'd like…I would suggest being very detailed.  You need to have enough information on the sheet to make a decision between many daycare providers.  If your notes are too generic it will be difficult to see differences between providers. Specific references to the conversation may jog your memory about the provider.  It is possible that you may need to return to your daycare search sooner than expected. If it hasn't been long since you started, your spreadsheet will be very helpful to you, and providers who didn't have openings when you began looking may have an opening six months later.
Make sure to have this spreadsheet open and ready when you start making your phone calls and start investigating the specifics of each daycare provider.  This spreadsheet can be used for preschools, daycare centers, nannies and even babysitters.
If you have any questions please don't hesitate to ask.  We would also love to hear any feedback you may have, including suggestions about items that we could add or change to make it more useful.
Good luck tracking down your perfect daycare! This extra effort will be well worth the reward of finding the perfect daycare or preschool for you!
Click here to download the spreadsheet. (This does not have any macros in it.)