With Presidents day in the United States, it is a great time to talk to you children some about who and what a president is. It is likely your daycare and childcare will have many activities today revolving around Presidents Day. Capitalize on the opportunity to stir your children's interest in presidents and a democratic government. It is important for everyone, including our children, to know who and what they are. It is never too early to begin to teach them the wider world and how it run and controlled by the government. Make sure to illustrate how a democracy is a government of the people and working for the people. In a democratic government the people have the power to control how the government helps the people.

I know it can be all too tempting to avoid politics and government when speaking to others and your children. However, doing this is a great disservice to you, to your children, and the world around you as a whole. Government and politics is what make our world work and it is very important to make sure that everyone is involved. Try to get your child interested in politics. Teach your children in a democratic society how each person gets a vote on how things are run by the government. Explain to your child who carries out those decisions, such as the president. Make sure to teach them how empowered everyone in democratic society can be. Instill a sense of duty and civic responsibility in your children so they will grow up to be good stewards of the country. These are some of the values to hold dear as they are the core of society.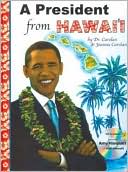 I do warn heavily against injecting any of your own opinions on the current political climate or the governments inner workings today. Daycare age children need to learn the basic function and idea behind government. Children need to understand the process. Your children need to learn the importance of how democracy should provide for its people and how the government goes about doing that. If you interject bitterness, frustration or anger in these discussions you will inadvertently associate these feelings with politics and the government. This is something you should work to avoid. To assure a bright future for your children and the generations of their children after we all must do our best to make the voters of tomorrow excited to be a part of a democracy. So just remember, teach your daycare age children the what and how of democracy and how the presidents lead these nations.
A great place to start would be to talk about our current president of the United States of America, President Barak Obama. Here is a list of quick facts that you can use in your discussion. You can also talk about thee many great presidents in our nations history. There are many worth discussing. After you are done with President Obama look up some interesting facts from your own favorite president.
President Barack Obama
44th President of the United States of America
Born August 4, 1961 (1961-08-04)
He is 49 years old.
He was born in Honolulu, Hawaii.
He is a member of the Democratic Party.
His wife is called the First Lady. Her name is Michelle Obama.
He lives in The White House. This is where all American Presidents live when they are in office.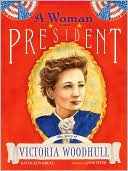 Talk to them about democratic processes and how they work. You can even take this a step further and demonstrate to your daycare age child how it works. Maybe the family can vote on dinner or what game to play. Vote for a President for a day. That President can be in charge of who is cleaning up what at playtime.
Just keep in mind that your job as a parent of daycare age children is to teach them of the world and get them excited about all the important things that will make a difference in their lives.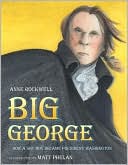 As parenting advice from www.decideondaycare.com we hope that you will take this to heart and get your children excited and interested in democracy. It is an incredibly important and vital part of our way of life and as it will be your children's. Foster the excitement and hope that will only serve to make any democracy a better place for its people.
Happy Presidents Day!