When considering daycare for your child, it's important to keep in mind what you want in daycare.  You may find that in-home daycare is the best solution to meet your needs.  These daycares range widely in the type of care they offer.  Some are little more than a playroom in the basement or the kids are cooped up all day.  Others are highly structured with daily itineraries that plot out what your child will be doing.  Some include religious curriculum, and some often take the kids out during the day on various trips.  It's good to have a clear understanding of what you need in the daycare and remember your priorities when seeking one out.
In-home daycare is often less expensive than a daycare center or a nanny.  This is often a driving factor in parents choosing in-home daycare.  However, being less expensive doesn't mean that you have to sacrifice the quality of child care.  Keep this in mind when you are searching for a daycare because the quality care of the care is very important.
Quality in-home daycares rarely have openings when you need them!  Therefore, it's very important to get a good lead on enrolling your child in the in-home daycare of your choice.  Looking for a daycare really should be considered six months or more out from the time you'd like to enroll your child. If this isn't possible, you should still be able to find someone, but you will definitely need to contact a lot of people.
In-home daycare providers offer personalized care for children that they wouldn't get in a daycare center.  Most in-home daycares will have six or maybe eight children total.  The ratio for this is almost always better than the child to teacher ratio you'll find at a daycare center.  Much stronger bonds between the daycare provider and your child will form. Many childcare professionals see this is a valuable and a source of happy and healthy child development.  This is a very important time in your child's life and being able to forge strong bonds with those around them can help them considerably in the future.  This often helps children feel much more comfortable in this type of daycare.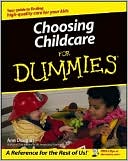 In-home daycares often offer a kind of customizable care.  Having such a small group of children to look after, they can easily make arrangements to suit your needs.  They're definitely an excellent choice for children with special needs.  Be sure to discuss any special needs and the combinations required with the daycare provider.  With the marked increase in child allergies in recent years, in-home daycare providers may offer a certain peace of mind.  This is because the provider is able to modify her menu, in-home snacks and be acutely aware of your child's  allergies, which allows them to screen any snacks that might come in and to make other parents of the daycare aware of this.
Being less expensive than other forms of daycare, in-home daycare providers are the preferred choice for many parents.  Not only are they less expensive, they offer a type of customizable care that allows the parents and the children to feel more comfortable.  They offer custom care and often quality preschool so important in child development. The best ones are incredibly difficult to get into, but being a proactive, educated and well-meaning parent you too will be able to get your child into the care of your choice.