Making New Year's resolutions is a long and honored tradition! But did you know you can get your children, and possibly even your daycare, involved as well? Decide on Day Care has some great parenting advice to kick off the new year!
The reason traditional New Year's resolutions endure is because they can actually be quite helpful. There's definitely a lot of value in thinking about ways we can better ourselves. A goal of self-improvement, as well as the challenges and successes that go with it are valuable lessons for your child to learn.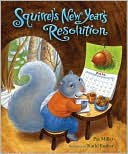 If you're making New Year's resolutions, be sure to discuss with your children why you make them, and how you make them. Then ask if they would like to make a resolution of their own. Let them know they can be ways to expand their horizons, such as trying something new, or it can be working on an existing issue like doing better with their studying, getting along better with their siblings, etc.  If you've made a resolution you can do with your kids, they could join you in your resolution. This is a good opportunity to explain that some goals are easier to reach when people work together and support one another.  If you and your children help each other succeed with your goals, they will learn a valuable lesson.
Your children may wish to share their resolutions with their day care provide or with the child care center to so they can help with a goal.
Here are a few suggestions that you can use to help you and your child develop some common learning goals for your New Year resolution. Try to pick something attainable for both of you.
Learn the alphabet
Learn colors
Learn letter sounds
Learn to count to 20
Learn to count to 100
Make a stack of 10 blocks
Write their name
Learn their home address
Learn their phone number (or your cell phone number)
Practice a musical instrument a certain amount of time per day
Your child can also make goals like:
Managing a temper
Practicing good manners
Getting along better with others
Doing chores
These goals are harder to measure, but if others notice a change, the resolution is probably working.
Hopefully these short lists give you some ideas of your own.
I would also suggest that you and your day care provider come up with some goals of your own between you for your children.  It is easy to just let the time slip by but it you set the expectation of some new goals every year, it gives everyone something to work toward.
The things your child learns will help them on their journey through life. By including your day care provider in these New Year Resolutions, you're giving them an important guide to meet your needs and expectations.
Your child will find that working toward a goal is difficult, but in the end it can be very rewarding to meet and even exceed your goals in life.  New Year resolutions are a great idea and can be a very important learning tool.  Your children will watch you face challenges of your own, and see what you do to find solutions. They will learn to use those same skills to work toward their own goals. Make sure to set reasonable goals and make an effort to put these high on your priority list.  Your child will love that you have a vested interest in a goal they have and working with them to meet that goal is one of the many rewarding parenting moments.