The first week in an in-home daycare will be a very important week for you, your child and the provider you chose.  You'll have to get used to how each other handles the daily routine.  Make sure that you've talked to your child about the upcoming changes in their routine and the exciting new daycare they are about to attend.  This can be a difficult time for everyone as they adjust to this new change. Just remember to take it one day a time, be patient, and maintain open and honest communication.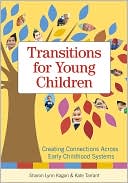 It's very important to make sure that you prepare yourself as well as your child for starting in this new in-home daycare.  Talk to your child frequently in the days leading up to beginning.  Answer any questions your child may have and make your best effort to help your child be comfortable with this idea.  They'll be going into a stranger's house with strange people and children they don't know.  This can be very difficult for child who has known only comfort and familiar faces.
Make sure to schedule plenty of extra time in your daily schedule for this first week so you can properly drop your child off and pick them up.  Give yourself an extra fifteen minutes to a half an hour for both drop off and pick up for your first week.  For the drop-off, you will likely need to hang out with your child for awhile until they get comfortable with their new situation.  The new provider will probably get the child playing with the other children right away. This will help your child feel better about the new daycare.  When you pick them up make sure to speak with the daycare provider about the details of their day and how your child did.  Make sure to offer lots of praises to your child as this will surely help them to warm up to the new daycare.
The first week at the in-home daycare is your chance to make sure the standard of care is at your desired level.  This is the best time to make any adjustments for the long-term.  Most daycare providers will be very receptive to making some minor changes should it make the parents and the child happy.  If you see anything drastic, be sure to bring it up immediately so that it can be addressed.  Once a certain amount of time passes both your provider, and you, will have an unspoken agreement about how care is handled.  It's easier to make minor adjustments during the first week.
During this first week you also want to make sure the daycare provider has all of the equipment and supplies they may need.  For younger children in diapers this means you'll have to supply all the necessary things surrounding a diaper change: diapers, wet wipes, any creams or ointments.  You should also provide an extra set of clothes or two in case they get messy.  You may even need to supply an extra car seat should they take any trips.  Some daycare providers will also want you to leave coats, gloves, sunglasses, sunscreen and possibly other things to help them take care of your child.  Make an effort to get all these to them as soon as possible.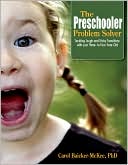 The right in-home daycare can be the toughest to find. In home daycares can provide some of the most benefit once you find the right one for you.  It's important to start early, remain diligent, and make sure that the daycare fits your needs.  If you make this effort, you'll be rewarded by a high quality in-home daycare that will take great care of your children.  Hopefully a long lasting bond of friendship will forge between the children as well as you and the daycare provider. This kind of care can be ideal.  Bringing the social setting of a few kids together with the focused personal attention that children need and deserve, it is no wonder that in-home daycare is so popular and widely used.